Welcome to my website.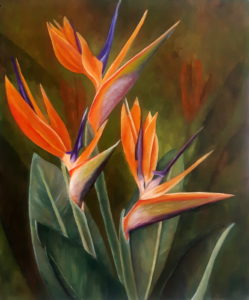 In the gallery you will find my work.
I hope you enjoy viewing my paintings, I had fun creating them!
Clicking on a photo in the gallery will enlarge it. The colours of the photos may differ from the actual colours.
If you are interested in my work, you are welcome – after making an appointment – to come and look at my paintings without any obligation. I can then tell you everything about different techniques and materials that I use.