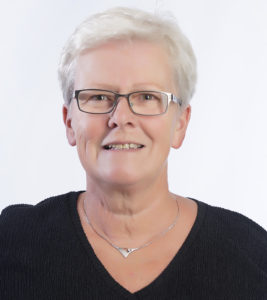 Since college Carla Martens was interested in creative subjects, but it was not until 1998 that she took painting classes with artist Wendela van Lynden.
Carla learned to look at her surroundings differently to come up with inspiration. Through various assignments she was stimulated to take a step further in her development. Besides her regular painting classes, she also attended various workshops and classes elsewhere. By experimenting with various techniques and materials, new possibilities are constantly being discovered and boundaries pushed.
Since 2017, in addition to working with acrylic paint, she has also been exploring the possibilities of oil paint.
Her paintings are diverse in nature, both in subject matter and use of colours. She develops her own style, in which the atmosphere of a painting is an important element. She sometimes paints realistically, sometimes reality is let go.
She is inspired by nature, a photo that appeals to her, or the travels she makes. In particular, her travels through Indonesia, the country that touched her so much, are a source of inspiration. She feels the urge to capture what she sees in a painting and enthusiastically takes on new challenges.
In the meantime, Carla's work has also been discovered in other countries; her paintings have found their way to Curaçao, Cyprus, France, Germany,  Indonesia, Suriname. and Taiwan.